Transform Your Space with Customized PVC Wallpaper Films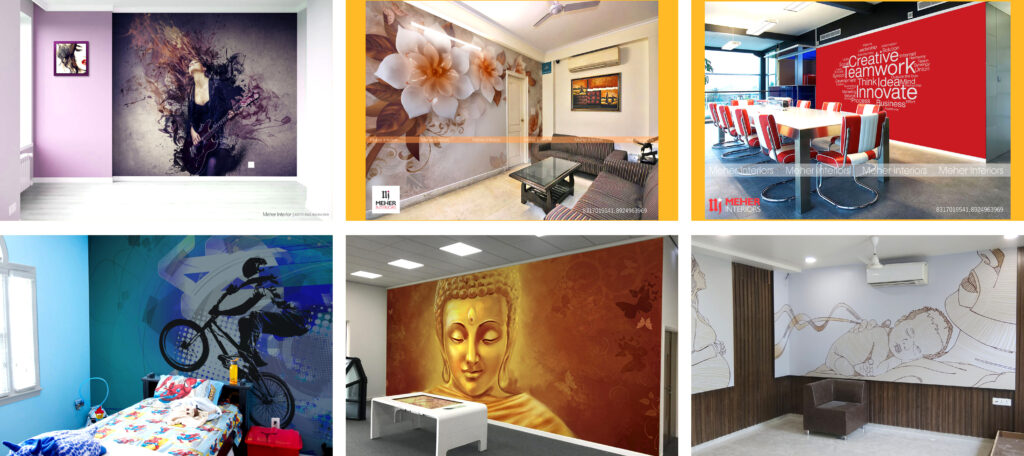 Looking to add a personal touch to your walls? Our customized PVC wallpaper films offer the perfect solution. With a wide range of designs and patterns to choose from, you can create a unique and captivating atmosphere in any room. Whether you want to add a bold statement or a subtle backdrop, our high-quality wallpaper films are designed to bring your vision to life.
Easy to Install and Durable:
Our PVC wallpaper films are not only visually stunning but also incredibly easy to install. With a self-adhesive backing, you can effortlessly apply the film to your walls, ensuring a seamless and professional finish. The films are crafted from durable materials, providing long-lasting performance and resistance against scratches and stains. You can enjoy your customized wallpaper for years to come.
Versatile and Customizable:
We understand that every space is unique, which is why our PVC wallpaper films are highly versatile and customizable. Whether you're decorating a residential or commercial area, our films can be tailored to suit your specific needs. From bedrooms to living rooms, offices to retail spaces, our films offer endless possibilities for transforming your environment.
Enhance Style and Protection:
In addition to enhancing the style of your space, our customized PVC wallpaper films also provide an added layer of protection to your walls. They act as a barrier against dirt, moisture, and everyday wear and tear, keeping your walls in pristine condition. With their high-quality construction, these films are designed to maintain their vibrant colors and texture for years, giving you a long-lasting and visually appealing wallpaper solution.
Create a Unique Space Today:
Ready to elevate your interior design? Explore our collection of customized PVC wallpaper films and unlock the potential to create a truly unique space. With our easy installation process, durable materials, and endless customization options, you can achieve the perfect blend of style and practicality. Transform your walls and make a lasting impression with our customized PVC wallpaper films.
Endless Design Possibilities:
With our customized PVC wallpaper films, you have the freedom to unleash your creativity. Choose from a wide range of designs, including geometric patterns, nature-inspired motifs, artistic illustrations, and more. Whether you prefer a modern and sleek aesthetic or a traditional and timeless look, our extensive collection has something to suit every taste and style.
Tailored to Your Specifications:
We understand that every project is unique, which is why we offer customization options for our PVC wallpaper films. If you have a specific design or artwork in mind, our team can work closely with you to bring your vision to reality. From personalized patterns to corporate branding, we can create customized wallpaper films that align perfectly with your requirements.
Durable and Easy to Maintain:
Our PVC wallpaper films are not only visually appealing but also built to last. Crafted from high-quality materials, they are resistant to fading, tearing, and peeling. This ensures that your customized wallpaper remains vibrant and intact even in high-traffic areas. Cleaning and maintaining our films is a breeze as well, requiring only simple wiping with a damp cloth to keep them looking fresh and new.
Affordable and Eco-Friendly:
Choosing our customized PVC wallpaper films is not only a stylish choice but also an environmentally friendly one. By opting for our films instead of traditional wallpaper, you reduce the need for excessive materials and minimize waste. Additionally, our films are a cost-effective alternative to traditional wallpaper, allowing you to achieve stunning results within your budget.
Experience the Difference:
Elevate your interior design with our customized PVC wallpaper films. Whether you're revamping a residential space, designing a retail store, or creating a welcoming office environment, our films offer a versatile and personalized solution. With their easy installation, durability, and endless design possibilities, you can transform any space into a captivating masterpiece. Explore our collection today and experience the difference between customized PVC wallpaper films.